Assessors
Northtown Associates
Jefferson, NH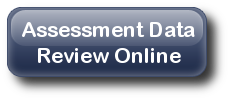 Albany Assessing Report 2015
It has been five years since Albany's last assessment update in 2010. Despite a somewhat turbulent real estate market, the assessing system set up at that time has performed fairly well over the past few years as shown by annual statistics conducted by the state and the town. In the short term it is a challenge to draw definite conclusions about changes in the market, due to the relatively low number of property sales in Albany. Fortunately, any market shifts recognized have generally been consistent for all classifications of properties, such as: residential, vacant land, commercial, etc. so that good assessment equity has been maintained. The past year has shown some recovery in the market with regard to volume, overall prices, and the number of new building permits applied for.
The State of New Hampshire Constitution requires that all property valuations are "taken anew once in every five years" and RSA 75:8-(a) requires that "assessments are at full and true value at least as often as every fifth year." Thus, the state is mandating that the town reassess its properties for 2015. The town has prepared for this by reviewing properties for a number of years now to maintain accurate data on which the assessment system is based. Properties are checked due to physical changes (building permits, subdivisions, demolition, etc.) and we continually review market sales, as well as neighborhoods and randomly selected properties. There are still a number that have not been inspected for a few years. Many of these properties will be visited through the spring and summer to verify that the physical assessing data is correct. Whenever a visit to a property is made for any reason, the appraiser will measure the exterior of all buildings, take a new photograph, and will request a brief interior inspection, if possible.
The revaluation/assessment update will carefully analyze property sales throughout the town to identify needed value adjustments to different areas and/or classes of property. Local building costs will also be analyzed. Then adjustments will be implemented across the town in the assessing system to bring the entire town to market value. After the update has been completed in the fall, the town will publicize the new values and conduct an informal review process.
The town is working with our long-time assessing consultants, Northtown Associates, of Jefferson, to complete this project. They will be carrying identification cards and their vehicles are on file with the town office and local police. We appreciate your cooperation as they carry out this important function for the town. The goal is to maintain property tax equity for all taxpayers.
If you have any questions about the update or assessing questions in general, please call the town office.