Assessors
Northtown Associates
Jefferson, NH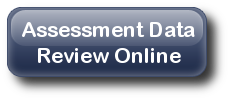 2016 Albany Assessing Report
The Albany real estate market continues to gradually improve, or at least
hold steady. The town continually monitors the market to recognize trends and
shifts in values in order to prepare to make adjustments to the assessing system
as needed. Albany's largest segment of property is single family residential, with
other segments including vacant land, seasonal camps, manufactured housing,
commercial/industrial properties and utilities. It is necessary to follow market
changes and make adjustments to maintain equity in the property tax system.
The 2015 statistical assessment update is performing well in comparison
to sale prices, and the assessment-sales ratio study conducted with the New
Hampshire Department of Revenue Administration still shows good equity
between properties. The next town-wide update of values is scheduled for 2020,
as mandated by the state.
For 2017, the town plans to review and reassess those properties with
physical changes (building permits, subdivisions, demolition, etc.) and sale
properties, as well as continue its data verification program. This process
includes reviewing different neighborhoods and visiting randomly selected
properties to check measurements and other features used in calculating
property assessments in a cyclical fashion over a number of years. The town's
contracted assessing company will normally request a brief interior review when
making a visit to any property. We ask for your cooperation with this important
task. They carry photo identification and their vehicles are on file with the town
office and the police department.
If you have any questions or concerns regarding the assessing function
please contact the town office. Our mission is to maintain and defend a fair and
equitable assessment base for all taxpayers.